Financial Education - Education Financière - التعليم المالي
خيارات التسجيل
The ILO has been working for more than a decade in the area of financial education. The ILO Financial Education Programme is a holistic programme addressing policy dialogue and capacity building at all levels.
It works with policymakers, meso-level training providers and multipliers, as well as directly with beneficiaries.
Beneficiaries include youth, entrepreneurs, migrant workers, workers, farmers, low income women and men and families.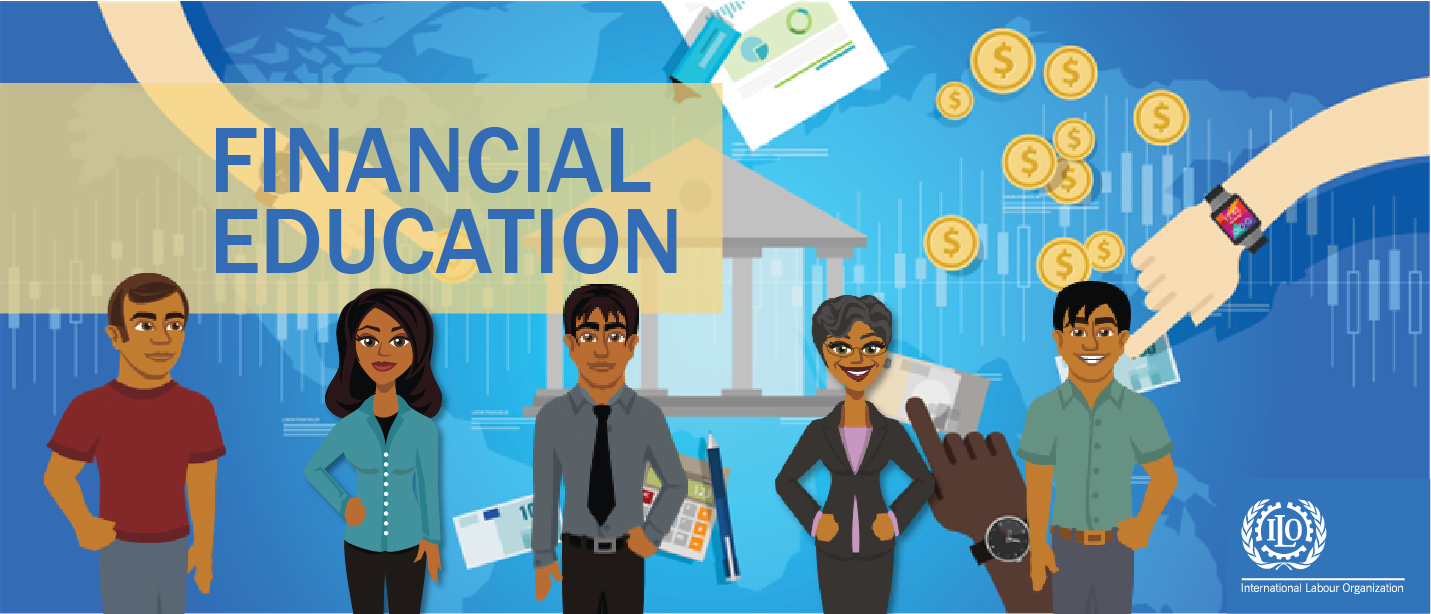 The Programme uses different training delivery methods including in-class training, individual counselling sessions, awareness raising campaigns and now e-learning. The Programme has trained over 100,000 people so far (2018).
This innovative e-learning course on Financial Education is designed to provide you with the essential knowledge, skills and competencies to better manage your personal finance. It comprises 4 modulesand 15 learning sessions.
The sessions use concrete examples of women and men in their daily life as well as interactive activities, audios, exercises and assignments to make the content interesting, relevant and also entertaining.