Green jobs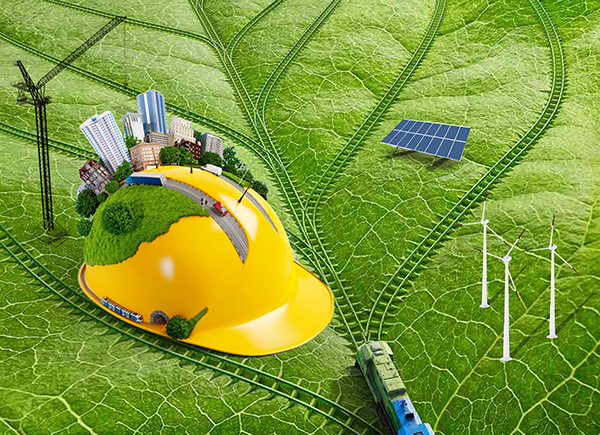 16 April 2018
Promoting a just transition to low-carbon and climate-resilient development
Organised in collaboration with the Secretariat of the UNFCCC. In November 2015, the ILO adopted a set of guidelines for a just transition to environmentally sustainable economies and societies for all. These guidelines offer a framework for ensuring that national and global efforts to tackle climate change and other environmental challenges further employment creation goals, social justice and fair transitions for workers, enterprises and communities in an equitable manner. The course provides a review of concepts, global practices and country experiences with the objective of understanding the main policy areas of the just-transition framework and giving them practical effect at country, sector and local level.
10 July 2017
Green building and construction: pathway towards inclusive growth and the creation of decent and green jobs
Faced with an increased demand for affordable quality housing, many countries in Africa, Asia and South America have recognized the potential of green building and construction in terms of social, economic and environmental development. Greening the building and construction industry can lead to the creation of significant numbers of green and decent jobs, while contributing to environmental sustainability and improving access to quality housing, especially for lower and middle-income population groups. But how do you start "greening" your building and construction business while remaining competitive and affordable? What "eco-system" is needed to facilitate the transition to a greener built environment? What actors do you involve? What kind of policies need to be developed? What skills set is required? What are the implications for job creation? Drawing on concrete experience and case studies, this course will contribute to a better understanding of the conditions required for incubating green building and construction at country level.
9 July 2015
Community of Practice on Green Enterprises Tourism
The purpose of this community of practice is to provide practical tools and knowledge resources to make tourism enterprises more sustainable. read more >
9 March 2015
CoP on Green Jobs for South Africa
The purpose of this community of practice is to help strengthen our knowledge sharing, problem solving and tapping into each other's expertise on green jobs in South Africa . read more >